How this student rated the school
Educational Quality
C+
Faculty Accessibility
C-
Useful Schoolwork
D+
Excess Competition
D+
Academic Success
D-
Creativity/ Innovation
C+
Individual Value
D
University Resource Use
B+
Campus Aesthetics/ Beauty
A+
Friendliness
C
Campus Maintenance
A+
Social Life
C
Surrounding City
C
Extra Curriculars
B-
Safety
A
Describes the student body as:
Broken Spirit, Snooty, ClosemindedDescribes the faculty as:
Condescending, Unhelpful, Self Absorbed
Lowest Rating
Academic Success
D-
Highest Rating
Campus Aesthetics/ Beauty
A+
He cares more about Academic Success than the average student.
Date: Dec 24 2014
Major:
Business - Management and Administration
(
This Major's Salary over time
)
Academics: There is a wide offering of classes at Cornell, which sticks true to the motto of
Any person, any study
However, in reality, it can be difficult to take classes across colleges because each college has its own requirements and one can only have so many classes before one is overloaded with work.Speaking of which, the work itself is generally tedious busywork with little value. There are some interesting and useful classes but that isn't the norm, as most professors (not lecturers) are more interested in their research and would rather not teach. Lectures tend to be poor indicators of the real difficulties of exams, which often contain material and questions one does not expect. Grade deflation exists in varying degrees throughout the departments.Because of the nature of academics, people are often overworked and stressed. There is also a severe element of competition and cutthroat behavior that exists among the students. I can only speak for the AEM major, in which people were constantly rushing for networking opportunities and internships. However, I have known engineers and pre-meds who have had to deal with some nasty competition as well. It's a very venomous environment unfortunately.Cornell may be an Ivy League school, but like any educational institution, it won't make you smarter. The great students were already great before they ever set foot on the campus. Intellectualism among the student body isn't all that common here, and many people simply want to pad their GPA's and resumes before moving on to jobs/grad school.Financial aid: Quite good for families not making too far above $100,000 in income (assuming nothing else) annually. There is no merit-based aid and much of it comes from grants thanks to Cornell's large endowment. Atmosphere: Cornell is a beautiful campus in the small town of Ithaca. However, Ithaca really isn't that great of a city, though not nearly as bad as some places in upstate NY (Binghamton and Albany for example). It's tricky to get anywhere in town without a personal vehicle even with the TCAT buses. And don't even think about going to cities not named New York without a personal vehicle (unless you want to deal with infrequent bus rides and long waiting times). This is not very surprisingly in a place that's effectively in the middle of nowhere; and the campus does empty during breaks for a reason.There is certainly some feeling of tension between some of the local residents and Cornell. Many of the students come from fairly well-off backgrounds, and the school may as well be the only world to them. Of course, Ithaca would be much worse off economically without Cornell, even if the university's administration is a bit heavy-handed in some regards.Social life: Cornell is not a very friendly place. Putting aside the erratic weather, which many people like to cite, the students certainly don't contribute to improving the vibe too much. I found other students to be astonishingly insular as I went through my undergrad years. People were very unwilling to branch-out into new things and interact with people they did not know, which contributed to a cold atmosphere. It seems that beyond Orientation Week, no one is willing to meet others outside of their floor, fraternity, club, sorority, or whatever segment you want to think of. It is what it is, but the result was evident.That being said, if you do not drink or go out, there really is not much to do in terms of social life outside of school-sponsored activities, and you should just skip the next three paragraphs. Unless you have a way to get around Ithaca or into nearby cities, good luck trying to do anything not involving Cornell.If you do go out, you'll be disappointed to know that the social scene has actually gotten worse in recent years. Cornell's social scene has long revolved around the 40 or so fraternities that populate the campus. That scene used to be much more open before the university started to tighten its rules after a string of incidents a few years ago. At this time, it really helps to know the right people, as much as I hate to say that.Outside of Greek Life, there are limited house parties, but once again, you need to know the right people. Collegetown has a limited number of bars, and there are a few places in the Commons as well. All of them are 21-and-over, so unless you have a way of getting around that, good luck.Drinking is a pretty common activity at the school, if you haven't guessed. This results from the culmination of academic stress and a lack of activity around the campus. That being said, people who go out do so mainly to be seen or to simply get drunk. Don't expect to really connect with anybody on a night out, although it does happen sometimes.I'll end this part with a small mention of athletics. It's not really a major social activity at the school, although lacrosse, wrestling, and both ice hockey teams have been consistently respectable or good. Men's hockey in particular has had quite a incredible atmosphere for a long time. I will say, though, that student attendance has been diminishing; and it's not really all that surprising given the apathy of many students anyway. I'm not so sure many of them could even follow a normal game to be honest.Post-graduate prospects: Cornell has many career resources, and being an school with the big Ivy League name, it attracts many recruiters. This all sounds nice and dandy, but that's all there is to it. Guidance does not exist and the setup as it is now only favors people who have a great idea what they want to do after graduating. These people are partially responsible for the ultracompetitive atmosphere, but putting that aside, I'm going to leave you with the biggest piece of advice in this review. If you remember anything, let it be the following.Know what you want and get the proper internship experience while still a student.Once you graduate, employers won't even bat at eye if you're unemployed. Many students receive their job offers while they are still students, and that's not very surprisingly since it fits into a company's recruiting imperative. They really can't be bothered to not collaborate with the school in picking up recruits, even if there's little difference between a senior and a degree holder 3 months out.Like any degree, a Cornell degree is inherently worthless and won't help you very much if you're unemployed. It doesn't hold up the networks and experience. I made the mistake of caring too much about my education and being too uncertain about a career. Don't let that be you.
Responses

I think Business management can be define as process where someone think out what to do with his or her income at hand by creating things out in order UK assignment help to make a profit.

Rows=6 cols=34 wrap=virtual
I am also a University student but these days I am on my semester break and have been watching HBO Max in Canada to enjoy my vacations with fun and entertainment.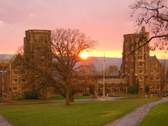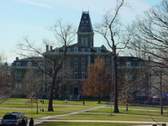 Similar Colleges by BUDGET