How this student rated the school
Alumni Survey
Describes the student body as:
Describes the faculty as:

Lowest Rating

Highest Rating

Date: Aug 21 2012
Major:
Cultures/Civilization
(
This Major's Salary over time
)
I am not usually one to take the time to write reviews, but the extreme criticism of NYU by past and present students prompted me to come to my alma maters' defense. Although I can completely admit (as many other reviews on here state as well) that NYU is not for everyone, I was thrilled with my personal undergraduate experience. Yes, NYU is expensive. Yes, there isn't a quad or football games or a sheltered community feel. These are obvious qualities of a school that is based in the biggest, most competitive city in the country. Naturally if you come here expecting a state school experience, you will be disappointed. For all the reviews that claim NYU is lacking "humanity"- What I found couldn't have been further than the truth. NYU is not "traditional college". No one holds your hand or walks you to your first day of class. New York City (and the real world for that matter) is a competitive, cut-throat place. NYU is only "uncaring" in the sense that you are immersed instantly in a student pool of the best and the brightest. You either sink or swim. This isn't "heartless" but rather realistic. Also, I have personally never experienced a MORE compassionate and involved group of professors and students (I went to Syracuse my freshman year and have a basis for comparison). The teachers I encountered had a very open minded and inclusive approach- they genuinely wanted to hear your input, discuss, and challenge you personally. I still keep in contact with many of my professors, all forces in their respective fields. These are a smart, dynamic group of instructors- good TEACHERS and also amazing thinkers. I can't count the number of times I have picked up a book or essay post graduation only to find it written or researched by a former NYU professor. Additionally, I rarely had a class larger than 30 people ( granted I was not in the more populated majors).The bottom line is that NYU is not an easy school. Things aren't handed to you here, but then again, things aren't handed to you in life either. I much prefer having to have fought for recognition, friends, community- it makes me a more well adjusted adult compared to my state school/traditional campus peer group, who upon graduation are stunned to find out that relationships are more complicated then greek life, and 5 page term papers do not replace hands on experience. Everyone who complains on
StudentsReview
simply wasn't able to cut it. That is perfectly fine, but it shouldn't be made a fault of the school's that they were not able to prosper amidst the competition. NYU is certainly too expensive, but personally I found my education to be worth every penny.
Responses

What was your major? And could you elaborate on your experiences at NYU vs. Syracuse? I am a high school senior trying to decide between the two. Also, did you find the majority of the population to be more intellectually curious at NYU or Cuse?

I wanna know the same thing. I'm trying to decide between NYU and Syracuse so could you tell why you transferred and the difference of the experiences you've had on both schools?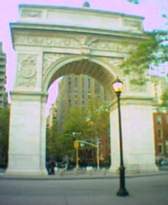 Similar Colleges by BUDGET