How this student rated the school
Survey is Blank
Describes the student body as:
Arrogant, SnootyDescribes the faculty as:
Helpful
Lowest Rating
Educational Quality
F
Highest Rating
Educational Quality
F
She cares more about Surrounding City than the average student.
Date: Aug 31 2010
Major:
Unknown
(
This Major's Salary over time
)
What I'm about to say I have read on this and many other sites long before I got here, but I was stupid and did not listen. NYU was my dream school since I was 12, but it is obvious to me now that I fell in love with a fantasy, not the depressing reality that haunts the halls of this shallow overpriced school. I have only been here for THREE days and am already transferring to a community college until I can transfer to Rutgers for the Spring Session. I HATE IT THAT MUCH. Take it from someone who was OBSESSED with this school, if you are a good looking, social, overall pretty NORMAL female PLEASE DO NOT COME HERE. Everyone here is fucking wierd, you will not even WANT to be friends with the wierdos you encounter here. and Dating? FORGET ABOUT IT. All the guys are GAY, unattractive, socially awkward. There is NO community. NO parties. I don't care what anyone on here says. If you want to have fun you have to first, SEARCH endlessly for it online, and then attempt to go to some random bar/club. Then, pay 20 bucks just to sit around and not drink, because the clubs and stuff are getting pretty strict around here. The security is SO strict, you can't even come back to the dorms trashed, if you can even find anywhere to get trashed .And dorm parties aren't worth it they get broken up within minutes. And you get into serious trouble for alcohol here. I came into this knowing it wasn't a typical college experience, but i still thought I would have a social life and be HAPPY. This place just makes you MISERABLE. Everything about it makes you want to cry in a corner all day. The city is lonely, millions of people and you will feel more alone than you ever have in your life. The feelings nyu breeds are of the rarest form, you'll never be more depressed than when you attend this school. and unless you go to Tish, ITS NOT WORTH THE MONEY. It's no ivy league, and you will be miserable for 50 thou a year. Have fun paying off that debt in this economy. FRESHMAN; GET OUT WHILE YOU CAN. My classes didn't start so I get a full refund. I don't care if I'm a bum for the rest of my life, ANYTHING is better than this fucking depression.
Responses

Uh, wow? Why did you want to attend this school in the first place? This comment FLOORS me, I'm so embarrassed somebody like you was admitted in the first place. I'm completely … I don't know where to begin. I guess the best place to start is COLLEGE ISN'T ABOUT PARTYING. It just isn't. Jesus. There's so much about this I can't even … Did you do ANY research?

Wow, you were there three days, couldn't find a way to get yourself drunk and called it quits? I really don't think you were cut out for NYU anyway.First of all, there is so much more to do in New York than get trashed at a club. And secondly, I don't know where you get this idea that it's impossible to find clubs and alcohol. I'm not even a big partier and I've gotten drunk and gone clubbing with relative ease. On another note, welcome week is entirely not an indicator of how your time at NYU will go. It's a time where everyone is running around trying to take it all in, and once it's over and you settle into routine, THAT'S when you'll most likely meet your group of friends. And I don't know where you get this idea that everyone is weird. Sure there are a few students who are a little out there, but the diversity in the students is what makes NYU great. As for dating, I met my current boyfriend at NYU (I'm a girl), so it' not impossible for us ladies. In short, I think your comment is ridiculous and the hotheaded accusations of a freshman who did absolutely no research on this school or city before deciding to go. I hope you have fun getting drunk at community college.

You obviously went there so just party. If partying was your major concern why the hell even go to college.?

You sound like a bratty child. Poor you, NYU didn't want you to become an alcoholic on your third day of being at college.It sounds like all you want to do is party, but why would you spend $60,000 a year to get smashed when you could be a loser and do that at home. How did you get into you NYU anyway?
P.S. instead of community college, it sounds like you need to be in some sort of rehab

"I don't care if I'm a bum for the rest of my life": indeed, that is the only thing you'll ever be.

THREE DAYS? THREE DAYS????!!!??IS THIS A FUCKING JOKE??

You know, it was during my studies at the university that I got acquainted with the effects of magic mushrooms, and now after a few years, I still sometimes like to taste some of the magic mushroom of the golden teacher from this store https://www.shrooms-online.net/product/golden-teacher-magic-mushrooms/. In my opinion, all students love to get involved in this at parties, because this euphoria really takes away all thoughts and gives an amazing effect of feeling as if you are in another universe, but this absolutely cannot be combined with alcohol.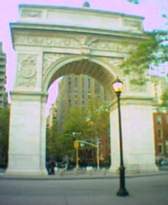 Similar Colleges by BUDGET