How this student rated the school
Alumni Survey
Describes the student body as:
Describes the faculty as:

Lowest Rating

Highest Rating

Date: Dec 14 2008
Major:
History/Histories (art history/etc.)
(
This Major's Salary over time
)
I went to the Institute of Fine Arts, the graduate art history/art conservation school. I studied mostly ancient art but also had classes in 19th and 20th century art history, and am now working in contemporary public art.The IFA is nothing like regular NYU. There is no contact with the Washington Square campus except once a year when you have to go pay your tuition. The IFA is like a very small school-within-a-school. You know EVERYONE, very well, to the point where you respect everyone's "regular" seats in the study rooms. If you make a mistake, though, shame on you and your reputation will haunt you the rest of your time there.Everyone is studying either art history or art conservation, so the atmosphere is very competitive given the generally poor job outlook in both fields—the person studying next to you is going to be competing for the same job you are going for. Accordingly, the students aren't very collegial because it's easier to stab someone in the back if you don't know them very well. The faculty also pits students against each other, especially in seminar classes, and openly play favorites. If you don't acquire a faculty mentor in your first semester there, forget getting a job when you get out. But you can't get one by just asking—you have to kiss up a little, or you just happen to find a prof that you just "click" with. I was lucky that I got on very well with my Egyptian Art prof without having to kiss up, and so I ended up with a great mentor. He's passed away now but he was wonderful.The IFA is good at turning out qualified Ph.D.s and most graduates go on to teach somewhere. Very few of them do what I went there to do, which is to prepare myself for museum work. I did not get a Ph.D.—left with the M.A.—and left to take a job because I couldn't afford to stay anymore. I was pretty much ostracized my last year there because I had to work full-time and study. It was very lonely and I didn't mind leaving.The faculty is excellent (although the older ones are a bit dotty), but some of them really try to flunk you out. The pressure of staying in is very intense. The library is good and the image library is comprehensive. The facilities are pretty old and traditional—the school is located in the old Duke (i.e. tobacco-Duke) mansion and it's barely been renovated to host an educational environment. This may have changed since I graduated in 1986, though.In retrospect I tried too hard to be like everyone else there, but since I wasn't interested in university teaching or entering the publishing rat-race, I soon discovered that trying wasn't worth the time. I did meet someone who felt the same way I did and she and I managed to eke out a good friendship while we were there, which encouraged me to finish. Otherwise I really would have quit in anger and frustration after my first year. As it was, I was kicked out of one class in the middle of the first semester because I didn't fit in and couldn't understand the rules—my work was poor and I was not motivated to make it better because I was so unhappy.My advice to anyone going there is not to take any seminar classes your first year—just take lecture classes—and don't take seminars that aren't in your specialty area. Seminars are really for those who have declared Ph.D. candidacy already and finished their qualifying papers. Take it easy your first year, find a friend, find a faculty mentor and you will do fine. Don't sit in anyone else's regular seat and for heaven's sake, don't move books out of the reading rooms they are stored in!
Responses
Lot of universities are giving preference to science and computer subjects only in bachelor's degrees. Only few universities and online education blogs like law coursework writing services websites are teaching history subject as main subject in their curriculum to the students. Everyone must know the imp0orance of history subject.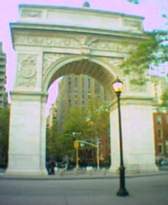 Similar Colleges by BUDGET