Arizona State University - Tempe
How this student rated the school
Educational Quality
B
Faculty Accessibility
A-
Useful Schoolwork
A
Excess Competition
A
Academic Success
B
Creativity/ Innovation
B-
Individual Value
C-
University Resource Use
B
Campus Aesthetics/ Beauty
D+
Friendliness
B
Campus Maintenance
D+
Social Life
A-
Surrounding City
B
Extra Curriculars
B
Safety
B-
Describes the student body as:
Friendly, ApproachableDescribes the faculty as:
Friendly, Helpful
Lowest Rating
Campus Aesthetics/ Beauty
D+
Highest Rating
Useful Schoolwork
A
He cares more about Campus Aesthetics/ Beauty than the average student.
Date: Jul 09 2008
Major:
English
(
This Major's Salary over time
)
I just graduated from ASU this May (2008) with a BA in English with a concentration in literature. Go Sun Devils! I posted a review here almost two years ago, but I am writing here again because so much has happened in the two years since then and I have some advice that I feel could save prospective students a TON of headaches. Guess what I'm doing now? I'm in an accelerated one year master's in accounting program (at a different school) to become an accountant. Talk about a switch! I am glad I chose a liberal arts major for my undergrad degree, because it gave me the opportunity to take so many different kinds of interesting subjects. Some of my best classes were in the history, philosophy, geography, and religious studies departments. I have no regrets going down the liberal arts path; however, I wish I would have chosen a different major than English. During my last year at ASU I took a bunch of freshman and sophomore level (and one junior level) business classes so I would have the required prerequisites to get into an MS in Accounting program. Believe it or not, I can actually get a master's in accounting in less time than it would take to stay at ASU another 1.5-2 years and double major (since I didn't make my mind up until halfway through senior year). While the WP Carey School is highly ranked, I thought the classes I took (which were mainly at the lower division level, granted) were mediocre. The business school is where you'll find most of your stereotypical giant lecture hall classes full of obnoxious and apathetic students, at least during the first two years. If you can get into the Honors College, if only to take the honors section classes (Footnote 19), definitely do it! The lower division business classes are much more tolerable when you're in a smaller classroom with (at least in theory) smarter students. In most of the humanities majors, you can potentially choose classes of 40 students or less, sometimes even less than 20.On the other hand, business is what makes money. At the career fairs, almost half of the employers who come will not even talk to you if you don't have some form of business major on your name tag. I even had one recruiter come up and tell me the second I walked up to his table: "English… nice major, but we don't have anything to offer you." That's the real world. The other half will listen to your story, but you have to convince them that you have something of value to offer their company. I briefly considered going into sales since it is a communication-dependent job, but decided that wasn't for me. I am happy with my choice to become an accountant. After developing my right brain, it feels refreshing to do the left-brained logical analysis that accounting requires. I was so burned out of the postmodernism and postcolonialism and all the other "isms" in critical theory that I came to a conclusion: if it's all b.s. anyway, and if everything that we used to call classic literature is just a "canon" written by "dead white guys," I might as well study b.s. that makes money. Unfortunately, it took me until the second half of my senior year to decide that accounting was what I wanted to do as a career, and not being an English professor, lawyer (another career field I considered at one point in time), or salesman.About the social setting of the school—it is what it is. ASU is a HUGE state university school. It is the only real, full blown university in the Phoenix metropolitan area. It is not your traditional college located in some far off idyllic college town. Tempe is just one city of many smack dab in the middle of the greater Phoenix area. Freshman year will deliver the standard college dorm experience, etc, but after freshman year most students move off campus in Tempe, south Scottsdale, or even west Mesa. After freshman year (and sometimes during) most students start working part time or even full time, and only go to campus to attend classes (that is, if they even show up). Many students spend more time at their jobs than at school, studying, or working on group projects. The social lives of students intersect a lot with MCC students (Mesa Community College) and just young people in general who live in Tempe who may not necessarily even go to college. Basically, your typical ASU student is a young person living and working in Tempe who also happens to take college classes. Some people love this, some people hate this; only you can decide if that's right for you. In addition to classes, a lot of students are really into working out at the SRP, playing sports, and staying in shape. On Friday and Saturday nights, the most common form of entertainment is going to backyard keggers (a lot of students rent houses). I'm not into drinking at all, but I found myself going to these kegger parties just to socialize with other people.I would recommend going to ASU if you meet the following three criteria: #1 You want to live in Phoenix for at least four years, and are at least open to the idea of permanently settling down there after you graduate. If you're not from AZ, I would do some serious research about what Phoenix is all about and ask yourself if that's what you want.
is a good place to start. Basically, you have to LOVE it sunny and hot, you have to be okay living in a low rise, spread out, automobile oriented city (your freshman year you'll be okay without a car, but once you live off campus I would definitely recommend having a car unless if you are super crazy about taking busses everywhere—Tempe's orbit bus is pretty good actually, and to be fair, the light rail will improve things a bit, but I'd still recommend having a car—and/or bicycling around), and you have to love being in the heart of the desert southwest. #2 You can't be too "picky" of a person. If you're the kind of person who could be happy just about everywhere and don't require any special one of a kind amenity that your college or city HAS to have, or don't look down at people for not being as smart as you, you could be happy at ASU. ASU's student body culture is about 180 degrees opposite of "snobbish." #3 You have to be able to afford it. That means either you're an Arizona resident, you're an out of state resident who's getting a generous scholarship, or you're out of state and have rich parents and don't care how expensive the out—of-state tuition is. If you meet all three of these criteria, then ASU is for you!Finally, here is my list of recommendations of how you can make the most of your experience at ASU:#1. Start having a fairly good idea of what it is you want to do as a career before you even show up to Orientation. I'm serious. If you wait until your last year to figure out what you want to do, like I did, you'll be writhing in agony, or end up getting another dead end degree in grad school. If your plan is getting a liberal arts major and going off to law school, that's okay, but you better be 100% sure law school is really what you want, not just that it sounds prestigious.#2. Choose your major wisely. This goes hand in hand with #1. I would recommend choosing either a program that ASU is highly ranked in (engineering, construction, Business School—especially Supply Chain Management) or at least an innovative program that ASU is pumping money and resources into to distinguish themselves. Take a look at some of the new schools that Michael Crow created or renamed in the last few years for some suggestions. Stay away from the mediocre "same old, same old" programs. Unfortunately, I would put English in this category—although the creative writing program is being upgraded. You've got to go with the flow of the administration.#3. Choose a major that leads to serious internships that you can do while you go to school that will put something nice on your resume. And then, actually get these internships!#4. Get into the honors program, even if you don't plan on graduating with honors, so you can at least take the honors section (footnote 19) classes. The Human Event is a very good class. Trust me, the smaller the class size, the better. The honors program at ASU when I went there wasn't all that it was cracked up to be, however, they are currently building a brand new building on the SE corner of campus, so it may very well improve in the future.#5. Try to become a leader. Join a club and rise to leadership position, or start your own club. Do something that differentiates you from the thousands of other students.#6. Get involved in the greater Phoenix community. Tempe is not a self-contained "college town." It's just one part of the greater city, and there's a lot to see and do outside of Tempe. If you have a chance, check out the rest of Arizona too; it's a beautiful state. And go to Tucson once in a while… I'm serious, it's a beautiful place (even though Sparky can beat up Wilbur any day). #7. Be realistic. You're going to Arizona State University, not Harvard. The school is what it is; it isn't going to change overnight. #8. Live healthy. Work out, and eat right. Avoid the temptation to eat pizza every night of the week. Stay away from binge drinking. I'm serious. #9. Take small classes. Don't assume you "have" to take a certain class; study the catalogue in detail, and know EXACTLY which requirements a prospective class will fulfill. Don't guess- KNOW. Ask an advisor if necessary. For example, I ended up taking at least one computer class for a complete waste, after finding out later that it didn't even fulfill the CS requirement. #10. Start going to recruiting events as early as possible to learn about possibilities for the future and even current possibilities for internships.Feel free to contact me with any questions. Once again, go Sun Devils!
Responses

Hi dude how are you, i'm an international student who want's to attend ASU engineering department (Mechanical engineering), i would like to know if it will be a good idea? and will i get a good education plus how hard it is to have a good gpa with knowing im not so smart nor dumb just normal and im an international student as well and im clean person far away from drinking drugs sex etc.. so will i find some people from my type at ASU, i really need someone to help me out since i don't know anybody who went to U.S before or how my ife is going to be at arizona and the college, is it worth the money or not, with knowning also im not looking for a hardcore university because am not that cool with my studies am just enough to be hmm almost good you can say, please help me out.Thanks in advanceWarm regards,
Ahmad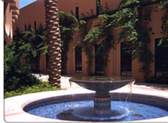 Similar Colleges by BUDGET