How this student rated the school
Educational Quality
C-
Faculty Accessibility
B-
Useful Schoolwork
C-
Excess Competition
B
Academic Success
C
Creativity/ Innovation
C
Individual Value
C-
University Resource Use
D-
Campus Aesthetics/ Beauty
C-
Friendliness
B
Campus Maintenance
C
Social Life
D-
Surrounding City
D-
Extra Curriculars
C-
Safety
B
Describes the student body as:
Friendly, Arrogant, Approachable, Violent, Snooty, ClosemindedDescribes the faculty as:
Friendly, Helpful, Arrogant, Condescending, Unhelpful, Self Absorbed
Lowest Rating
University Resource Use
D-
Highest Rating
Excess Competition
B
He cares more about University Resource Use than the average student.
Date: Jun 26 2007
Major:
Communications
(
This Major's Salary over time
)
Over four years ago, I had a tough decision to make: Georgetown, Wake Forest, UNC, UVA, or JMU. There were other schools, but I never really had the intention of attending them. Georgetown, Wake Forest, and UNC were my top choices, but at the time these schools seemed to cost too much (I would've been out-of-state for UNC). Also, my parents preferred UVA and JMU because they were closer to home. After visiting both schools in the spring, I decided on JMU (I hate to admit it, but I chose JMU because I saw more attractive females during my visit to JMU than I did during my visit to UVA. I advise anyone who plans to attend college to not make their final decision on something as trivial as this).My years at JMU have been alright, but not as great as I would've liked them to be. The first year wasn't bad, but the party scene got old and even the appeal of the campus dies out fast. Soon after that first year I came to realize that there wasn't much to do at JMU. Now I'm not saying that I'm angry at my decision to attend JMU; however, it's just that when I look back my past four years, I don't think I've really developed into the college grad that I wanted to be. Sure, I have a very solid GPA, but college should be more than just getting good grades and partying. Well, enough with this rambling, let me give you the positives and negatives of this university from my P.O.V.postives: some professors are truely caring and are unforgettable, Cranberry Farms is pretty good, springs seasons are nice (especially after a cold and windy winter), greater female to male rationegatives: student body is not very diverse, some professors are miserable jackasses, the cold winters, D-hall (the food is terrible!), not much of a social scene outside of campus (there is nothing much to do in Harrisonburg beside partying), secluded environment (far away from major metropolitan cities, but some may actually like this), overcast skies is the norm in the Shenandoah Valley, minimal student housing on campus, freshmen prohibited from bringing cars to campus, General Education requirements, obnoxious guys at parties who want to start a fight with any other male, lots of rednecks in the town of Harrisonburg (some are indifferent and others are simply bitter towards college kids, and a student body that doesn't seem very motivated (there are probably some, but perhaps I've hung out with the wrong crowd). Also, JMU is technically a commuter campus (JMU representatives may inform you that JMU is unlike its sibling university, George Mason, because just about all the students who live on campus remain on campus, even during the weekends. What these representatives didn't tell you is that most of these students are freshmen and aren't allowed to bring their cars to campus, thereby limiting their means to leave). neutrals (can be positive or negative based on your P.O.V.): lots or partying and lots of alcohol, small time sports programs (don't expect to see anything similar to the likes of programs at bigger Division I schools, but then again, unless you're an athlete, you should be going to college for its academics, not its sports), predominantly white campus (like 90% white, which I don't mind b/c I'm white, but just a notice for those of you who are minorities), financial aid wasn't that bad since I was in-state (however, with the grants and scholarships I was offered at Georgetown, I would only have been about 13K deeper in debt over four years had I decided to go to that school) and I heard out-of-state wasn't that bad, but a friend of my from New Jersey says that all she gets for financial aid is eligibility to pull out loans (in my opinion, that's not really financial aid). I hope this is helpful to anyone considering going to college in the near future or whenever. JMU is not a bad school; though, given the chance to go back, I would not. Rather, I would like to see how things would turn out at another school. A little more advice is to visit the schools, and if possible, see what the schools are like during the winter (after all, you're going to have to deal with the winters for the next four years or more). Also, spend at least a day visiting the community surrounding a particular campus. Last, but not least, listen to other people's views about a school, but do so knowing that these views are based on opinions and what may be favorable or unfavorable to one person may be opposite to you.
Responses

If you don't love JMU there is somehting wrong with you. You sound depressed.

You make good points, and are very fair in your summary. Can't say that I think there's anything wrong with you or that you might be depressed.

This guy may, or may not be depressed, but at least he's not illiterate - looking at you, Mr./Ms. "somehting." (lol)

You got into all those amazing schools are picked JMU!?!?!?! What were you smoking!?!?!

WTF…How can anyone not be happy bout coming to JMU? I dont get it. Dude, clearly u have not been getting any of the hot ass on campus, or ur a fag.

Hear, hear!!!

Information about categories and ratings of institutes we can read that with help of this site that is very helpful. Students hire best writers with help4assignment review reading that declares important points for their guidance.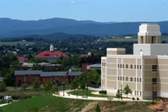 Similar Colleges by BUDGET