How this student rated the school
Alumni Survey
Describes the student body as:
Describes the faculty as:

Lowest Rating

Highest Rating

Date: Feb 17 2006
Major:
Other
(
This Major's Salary over time
)
Academics: Some find Cornell to be not as challenging as expected, or somewhere in the middle, but I thought it was overly difficult. I once heard a saying that Cornell is the easiest Ivy to get in, but the HARDEST to stay in, which is the complete truth!!!Unless you came from a top-class private high school you will probably find this to be true yourself. The classes are huge-a big disadvantage. I barely got to know any of my profs, and they do seem to think of you as more of a number. They grade very hard, and will let you fail in a heartbeat. As for dealing with the university in general, there is a ton of bureaucracy. Trying to deal with any of the campus life departments, such as housing, dining, or financial aid, is a complete mess. They also nickle-and-dime you excessively.The students are VERY apathetic and there was barely any concern with the outside world, which is understandable in a way since Ithaca is very isolated. All most seemed to care about was getting drunk. Social Life: You need to be in a fraternity/sorority. Unless you become really close with ppl in your major or freshman year residence hall, it is hard to make friends or have any fun. I found most people on the campus to be incredibly fake, and 90% had some sort of personality disorder or something. Most are either snooty or have a serious attitude, and if you're not from NY, it can be difficult to adjust to their ways. Overall, the social scene is very boring - just your run of the mill keggers. Ithaca sucks! It has a reputation for being liberal and interesting, but nothing could be further from the truth. Also, the summers are incredibly hot & humid, and the rest of the year,it is boring, grey and cold all the time. As for finding a job, Cornell has a great rep on the east coast but not so much elsewhere. The alumni network is WAY overrated. I found my job completely on my own.I haven't found Cornell's rep in the real world to be worth the price of tuition and suffering, and I will not ever donate one more cent to that school.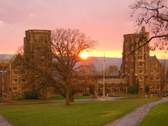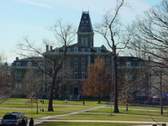 Similar Colleges by BUDGET